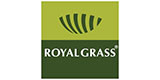 T: + 31 413 712 907
E: info@royalgrass.com
www.royalgrass.com
Artificial Grass for Events, Landscapes and Playgrounds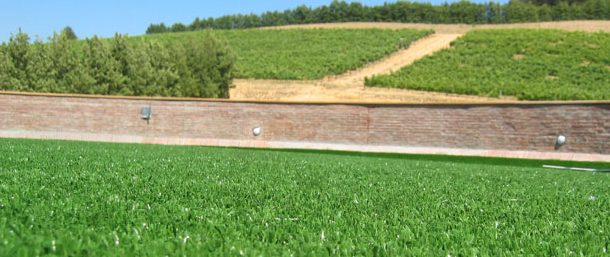 Choose artificial grass for your next landscaping project. Artificial lawns and synthetic landscapes are now popular due to the realism of artificial grass (sometimes referred to as astro turf). This product is especially beneficial in quickly covering large areas for event flooring and is growing in popularity with schools who need a child friendly playground. Modern artificial grass has a soft non-abrasive texture which can be installed with shock padding to provide safety flooring underneath trampolines, climbing equipment or play areas. In addition to landscaping, the artificial grass can be used for residential lawns, playground flooring, dog runs, mini football and sports turf.
Artificial Grass Installation
Most
artificial grass
suppliers will offer an installation service. This typically takes no more than two days for an average back garden. The artificial grass installation consists of ground preparation, laying the rolls of grass, seaming the grass and finally cutting the grass ready to secure to the perimeter. The finished result will be a beautiful artificial grass landscape that looks and feels real. A similar installation process applies to lawns, playgrounds and sports turf for playing fields.
Artificial Lawns

An alternative to traditional gardening methods is the installation of an artificial lawn. Many gardeners still strive for the perfect natural lawn. This is possible with the correct soil properties (i.e. acidity), seeding and fertilising. Once the lawn is matured into a lush field of grass, the garden needs regular maintenance to flourish; maintenance typically includes weeding, aeration and mowing the lawn. Many homeowners lack the time and resources to nurture their lawn properly and this often results in patchy, muddy or overgrown grass. With an artificial lawn, you can relax in your perfect garden without needing to maintain the grass. A variety of artificial lawn products are available to meet your budget, from economy artificial grass to realistic four tone lawns.
Playground Flooring

Many schools and nurseries are now adopting artificial grass as their preferred playground flooring. The artificial grass has a much softer texture than tarmac, concrete and wet pour. This type of playground flooring also promotes a green environment and looks like real grass. Artificial grass can be installed to meet critical fall height regulations up to two metres, which make it a practical choice for playground flooring.
Environmentally Friendly
Artificial grass is environmentally friendly as it saves water, does not require chemicals and there is no pollution from lawn mowers. The synthetic material is especially suited to warm and dry climates which cannot support the growth of natural grass. Conversely, artificial grass can assist flood prone areas by improved drainage; the water drainage properties of artificial grass are far superior to concrete, tarmac and decking.
Royal Grass
Royal Grass is the UK leading artificial grass company for lawns and gardens. Visit the Royal Grass website for more details about products and services. Their friendly sales team are available to help with any enquiries from building contractors, landscapers, schools or event organisers. Simply outline your requirements and information will be provided on how artificial grass can benefit your residential or commercial project. The possibilities are endless with Royal Grass.
T: + 31 413 712 907
E: info@royalgrass.com
Royal Grass
Muziekplein 67
5402 CS
Uden
The Netherlands
Request a quote from Royal Grass
Please complete the following form to submit your quote request.
Fields with a * are mandatory
Request a call back from Royal Grass
Please complete the following form to request a call back.
Fields with a * are mandatory