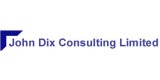 Tel: +44 (0)20 84409607
Mobile: +44 (0) 7976 687356
E-mail: john@johndix.co.uk
www.johndix.co.uk
Your initial stadium design may look incredible on paper but is it financially viable and will it deliver exactly what you club requires? John Dix is an experienced management consultant specialising in the stadium and sports venue market who can help you get the design exactly right first time. He has carried out over 60 stadium projects in the last fifteen years ranging from full feasibility studies through to helping clubs increase their commercial revenues at their existing venues. John has worked across a range of sports including football stadia, rugby stadia (union and league), cricket grounds, Gaelic sports stadia, racecourses and indoor arenas.
Before starting his own consultancy business nearly 7 years ago, John had been a management consultant at Deloitte for 18 years where his most recent role had been as Director of Sports Venues Consulting within Deloitte's sports business group.
For new stadium projects John Dix has a tried and tested methodology for helping clients to calculate exactly the right size and mix of facilities to be included in the stadium design. For example:
How many seats should the stadium accommodate?
How often will you sell the last 1,000 seats and are they worth installing?
Is the mix between executive seats and executive boxes correct?
What is the local market demanding and how much are they prepared to pay?
Are the catering and retail outlets the correct size and location?
Are there other commercial facilities that could be incorporated into the stadium structure that would generate a regular income stream for the club?
Are the facilities designed to maximise non matchday revenues?
Although this sounds like common sense it is surprising how often projects get it wrong, resulting in lost time, wasted professional fees and excessive construction costs.
A small investment in John's time at the outset of the project can save £ millions in construction costs and professional fees later on. John is always happy to talk through your project on a no obligation basis.
Stadium developments (new build or redevelopment) John has worked on include Wembley Stadium, Millennium Stadium, Twickenham, Liverpool, Fulham, Chelsea, Manchester City, Everton, Bolton, West Ham, Tottenham Hotspur, West Bromwich Albion, Cardiff, Southampton, Coventry, Oxford, Aberdeen, Hull, Brighton, Reading, Shamrock Rovers, Llanelli, Castleford, Croke Park, Old Trafford Cricket Ground, Lord's Cricket Ground, Ascot, Aintree, Cheltenham, Epsom, Kempton and The Curragh Racecourses and the O2 Arena.
John Dix Consulting Limited
13 Pymmes Brook Drive
Barnet Herts EN4 9RU
United Kingdom
Request a quote from John Dix Consulting
Please complete the following form to submit your quote request.
Fields with a * are mandatory
Request a call back from John Dix Consulting
Please complete the following form to request a call back.
Fields with a * are mandatory