Sports Construction News
»
Florida Atlantic University To Open Its New 30,000-capacity Stadium In Boca Raton On 15 October
23rd September 2011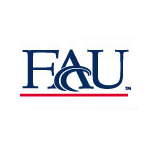 Florida Atlantic University (FAU) will open its new 30,000-capacity stadium in Boca Raton on 15 October.
The US$70m FAU Stadium will be the home of the university's Owls football team and facilities will include 6,000 premium seats and a covered, 16,000sq ft priority club for hospitality.
The stadium was designed by architects HKS and Schenkel Schultz.
Source: leisureopportunities.co.uk