Sports Construction News
»
Former Everton Football Club Chief Executive Trevor Birch Has Said The Club 'needs' A New Stadium
28th September 2011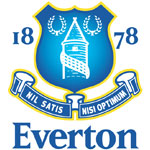 Everton Football Club (EFC) "needs" a new stadium in order to ensure that it can continue to compete in the Premier League, according to its former chief executive Trevor Birch.
Speaking to BBC Radio 5 Live's Sportsweek programme, Birch said that the club's current matchday revenues at Goodison Park are far below some of its rival clubs.
Birch, who now works at PKF, said: "[EFC] simply cannot generate sufficient revenue when Manchester United is earning £3m a game and Everton £500-750,000."
Source: leisureopportunities.co.uk