Sports Construction News
»
First Stage Of Dundalk's EUR430m Altitude Leisure Resort To Open Next Year
16th May 2011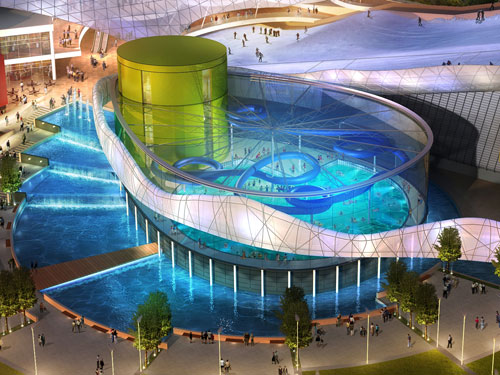 Developers behind a proposed new EUR430m (£376.2m) leisure development in Dundalk, Ireland, have revealed that the first phase of the scheme is due for completion in late 2012.
Innovative Leisure Systems (ILS) is behind the Altitude resort plans, which have been given the green light by Louth County Council and will create 1,200 full-time jobs.
However, the proposals are now being considered by An Bord Pleanála - the Irish planning appeals board - and it is hoped a final decision will be made by the end of January 2012.
If approved, the resort will boast an all-weather ski slope and nursery slopes; a 40,000sq ft (3,716sq m) surf and water leisure dome; a 100-bedroom family hostel; and 110,000sq ft (10,219sq m) of indoor concert arena space.
An 80,000sq ft (7,432sq m) leisure zone incorporating cinema, a tenpin bowling alley and a children's zone is also proposed, along with leisure-related retail, restaurants and bars.
Later phases are earmarked to include additional hotel accommodation and an international casino, subject to the relevant legislation being introduced.
ILS director Sam Curran said: "The approval of our plans after careful consideration by Louth County Council is an important milestone for our ambitious project."
Curran said that it is hoped work will start on site early next year with a view to opening the first phase, which includes the ski facilities, in November 2011.
"Following on from that, our aim is to have the remainder of phase one including the water and leisure aspects open from easter 2013 and fully operational for that year's peak summer season," added Curran.
Source: leisureopportunities.co.uk