Sports Construction News
»
Six Cities In The Running For The 2018 Youth Olympics
5th March 2012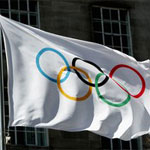 International Olympic Committee (IOC) president Jacques Rogge has hailed the "high level" of interest in the 2018 Youth Olympic Games after confirming bids from six cities for the event.
The IOC on Friday revealed that six National Olympic Committees (NOCs) had submitted applications for candidate cities to host the third edition of the Summer Youth Games. Buenos Aires (Argentina), Medellin (Colombia), Glasgow (Great Britain), Guadalajara (Mexico), Rotterdam (Netherlands) and Poznan (Poland) will now compete for the right to stage the event.
The hosting interest will come as a boost to the IOC, and Rogge in particular, who has developed the Youth Olympics concept as a personal pet project. After nine cities registered as candidate cities for the inaugural 2010 Games, this figure dropped to just three for 2014. Poznan will be aiming to make it third time lucky in 2018 after bidding for both the 2010 and 2014 events, while Guadalajara has re-entered the fray after withdrawing its bid for the 2014 Games less than three weeks before the final vote.
"We are delighted with the high level of interest shown in hosting the third Summer Youth Olympic Games in 2018," said Rogge. "It is a shining endorsement of just how successful the inaugural summer (Singapore 2010) and winter (Innsbruck 2012) editions were and reflects how the popularity, excitement and awareness surrounding the YOG continue to build at an impressive pace."
The next deadline for the bid process is March 15, when the NOCs, bid committees and YOG candidate cities must submit the signed 2018 YOG Candidature Procedure. The IOC will decide on a shortlist in February 2013 before a final decision is made in July of next year. Singapore hosted the inaugural Summer YOG, while the Chinese city of Nanjing is scheduled to host the 2014 event.
Source: sportbusiness.com